An Amazing
Digital Content Agency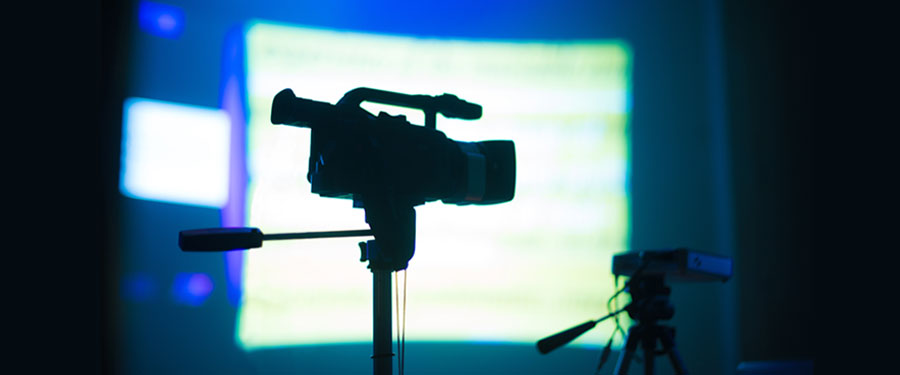 WEBINAR
Using video storytelling to connect with customers
Watch James Roy, President of Digital Reno, host a webinar session exploring new ways to engage your customers with video and drive conversions...without breaking the bank.
Watch On Demand
Webinar Highlights
---
THE POWER OF VIDEO
THE POWER OF PODCASTING
FACILITWEET
Highways to Fairways Trailer
Patient News
How IoT will disrupt the home, the office, and our cities
All Hands on Tech - Dell Latitude Rugged Extreme
Toronto Wins the 2014 Intelligent Community of the Year Award
Digital Reno
We're a story-telling agency that uses the power of brand journalism to create the captivating content your customers and prospects crave -- and deploys today's most effective targeting techniques to ensure it gets in front of them.
57%

of the decision cycle is completed BEFORE the buyer reaches the formal part of the sales cycle.

Source: Aberdeen Group
Brand journalism?
Brand journalism creates a sense of community between your brand and your audience. It leverages stories — content that can transform your customers' perceptions, and drive acquisition and loyalty.
Video Creation and Editing

Video Production

Toronto Wins the 2014 Intelligent Community of the Year Award

Here are the reasons why Toronto was named the 2014 Intelligent Community of the year. This video was produced for the City of Toronto and the World Future Cities Summit.

Audio Podcast

One Day at a Time: CIO Perspectives on Security Issues

2014 was a year in which several high profile IT security breaches exposed the personal and financial records of millions of individuals, bruising some corporate reputations and impacting a number of executive careers. This whitepaper podcast focuses on the issues facing medium- to small-sized companies in Canada with regard to IT security.

Download Podcast Read the Whitepaper

Website Design

Creating a national website for United Way Centraide Canada...

We created a new website using HTML 5 to deliver an exceptional user experience in both official languages. And we helped them gather and display their content, including great stories. The result: a stunning new site and unified look for the national United Way.
Content
Strategy
Digital Reno's methodology starts with understanding your audiences. Together we identify the stories they want and the best format in which to provide them.
The Virtual
Newsroom
We assemble a team of the best journalists. We will create an editorial schedule and assignments on agreed-upon themes and topics. We work with you on the timing and deployment to match your product and marketing schedules.
Creative
Production
Digital Reno's production teams create podcasts, white papers, articles, blogs, digital publications, videos, web sites and social media campaigns - essential parts of the content mix.
Programmatic
Buying
Programmatic buying applies analytics to the art of advertising by relying on algorithms and a wide range of technologies to book, buy, place, analyze and optimize your content.
Video is 65% more effective at delivering web conversions.
Source: Aberdeen Group
92%
of consumers want brands to make ads that feel like a story.
- Research from the New York Times
Real time
Measurement
We have the tools and technology to measure how an audience responds to your stories, and the expertise and experience to interpret it.
Podcast advertisements are FIVE TIMES as effective as web ads.
Source: Palisades Media Group
Fawn Annan
Chair
Fawn has been President of the number one technology digital media company in Canada, since it became fully digital. Digital Reno was born out of her 25 year experience in marketing, publishing and digital communications. She sits on several industry boards including WCT (Women in Communications and Technology), ITAC (Information Technology Association of Canada), and iCanada's Board of Governors for smarter cities. Fawn is also the recipient of the Queen Elizabeth Diamond Jubilee Award for her contributions in this area.
Carolyn M. Convey
Executive Associate, Programmatic
Carolyn brings more than 15 years in the digital media ecosystem to her role. She has deep hands-on experience with bespoke online branded content development and real-time ad-exchanges and an appreciation for how in-depth consumer data is changing the industry. In 2012, she founded Direct2EXchange to provide strategic and technology performance marketing solutions that facilitate real-time bidding, audience buying and data analytics.
Wayde Greer
VP, Digital Content
With a diversified advertising and marketing pedigree including publishing, radio, television and digital, Wayde is an expert at understanding and developing results driven strategies for Digital Reno's clientele. With an "out-of-the-box" mentality and consultative approach, he specializes in listening to each and every client and developing real and authentic brand strategies as a catalyst to success moving forward in the digital age.
Jim Love
Chief Content Officer
Corporate strategist, marketing consultant, technology guru, internet pioneer, teacher, broadcaster, author and speaker – over a 35-year career Jim has consistently been on the leading edge of technology-enabled business transformation.  From start-ups to Fortune 100 companies, to not-for-profits and governments in Canada and internationally, Jim's experience has been invaluable to those who are trying to make the changes necessary to compete in the new digital economy.
James Roy
President
James has extensive experience in arts programming and management gained during more than 20 years at CBC Radio, along with expertise as artistic director of a number of professional theatres. In broadcasting he led the team that created CBC Radio One on SiriusXM Radio and steered it to become Sirius' premier Canadian channel. He also oversaw the on-air promotion for CBC Radio, which coincided with growth to the highest listener ratings in the network's history.
Ray Christophersen
EVP, Business Development
Ray has over 15 years of business development experience across media and technology companies. Having worked for a few early stage start-up companies along with established corporate brands, he understands how to engage with customers in an effort to deliver integrated content strategies across multiple digital platforms. He has worked with Fortune 1000 clients across a broad range of categories, and having worked for Postmedia and comScore has a deep understanding of the digital advertising ecosystem.
Digital savvy customers want to engage with digital savvy content.
Digital Reno
124 Merton Street, Suite 407
Toronto, Ontario, Canada M4S 2Z2
Phone:
1 (888) 908-8302
Your privacy is important to us. Please read "
legal
" matters for information on our policies.
Copyright © 2023 - Digital Reno Agency, Toronto Canada